Humor is a funny beast.
What makes one person laugh might not necessarily make anyone else laugh. And sometimes, no one laughs. Sometimes, everyone laughs at something you simply can't believe anyone would find humorous.
There are two words in the English language that, when used in combination, terrify me. That moment when a friend looks me directly in the eyes (yes, I have two of them) and says, simply…
"Be funny."
So, I started to think (which is usually another scary moment). How in the world do you begin to come up with funny stuff? I sat down and compiled a list of things that work for me. (Ahem…things that work for me occasionally at best…I'm writing this as if I'm some kind of expert…I know that all three of my faithful blog readers are eagerly awaiting this sage advice…if you don't think any of my writing is funny, then you are free to ignore everything…okay, I'll get on with it here…)
Carry a notebook. Or a journal. Or a notepad. Or plain old paper. Oh, and you might need a pen or a pencil, unless you plan to open up a paper cut and scrawl your ideas in blood (don't do it). If you'd rather use your phone or tablet, it's up to you…it's a purely personal preference. However, I find that ideas stick with me longer when I have to take the time to physically write them down on something that doesn't have the potential to run out of battery power. And, why should you carry something to write with at all times? Well…
Think of something ordinary you see or hear. Now…are you sure that's all there is to it? Just make the quick observation, jot it down, and see if anything comes of it. I'm a words person. I like to observe potential with words. For instance, just the other day, I started thinking about what it really means to be a free thinker. I wrote down those two words–free thinker. When I realized no one was paying me for my thoughts, I had my answer.
Compare the incomparable.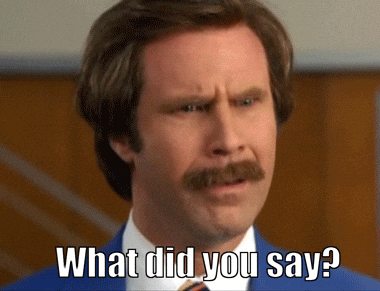 Yes, you read that correctly. Think about seemingly unrelated senses, like comparing sight and smell. A few days ago, I had to throw something away that had overstayed its welcome. When someone asked me why, I responded, "Because the smell was getting pretty graphic." Laugh, haha, never thought of it that way, etc.

And, finally…
4. Run it by your friends. If they like it, great! If they don't, go make new friends. Unless you find out that you're the weird one, and then you might want to sit with that thought for a while…
Remember, these are just ideas. I never said they were good ideas, but they are ideas. Perhaps "ideas" should have been Numero Uno on my list, but I don't really feel like going back to change it now. So, you can just take your pen and paper and write in "ideas" at the top of the list.
Happy Writing!