I have made plenty of jokes over the years about my math skills. However, I'm happy to sit down and work a Sudoku puzzle, despite the fact that I know I'll be looking at lots and lots of numbers that I have to arrange into a logical sequence which only looks logical if you know how to work a Sudoku puzzle. (Meaning…the numbers all balance out in a way, but you don't have to add them up; therefore, they are usually out of sequence and look a lot like trying to win a spelling bee by dividing your last name by the number 9.)
I suppose the part of my brain that makes turning complicated musical rhythms into actual music has helped shape my desire to figure things out in new and creative ways, even during the times that the puzzles start to look number-y and math-y based. Take, for example, the Rubik's Cube–the bane of any 80's kid's existence.
I spent hours and hours trying to solve a Rubik's Cube until I realized that the little colored squares were actually stickers. Sure, they never quite stuck back to the toy itself quite the same way once you peeled them off and moved them around, but I had found my creative loophole–or, in this case, loop-cube.
Okay, so the Rubik's Cube wasn't my forte, but Sudoku is something I can manage well. My absolute favorite games, though, are word games (for obvious reasons). I don't get cross with crosswords (haha…see what I did th…never mind), and I enjoy a good word search.
I believe that participating in word games results in the exponential maturation of your vocabulary at a relatively formidable progression so as to create a exceedingly superior external representation of intelligence. Because, as you all know, sounding knowledgeable, well-informed, perceptive, astute, and brilliant helps you to attain a reputation as a illustrious and authoritative expert on a subject matter.
(Yeah, you learn big words. Or something like that.)
Playing those games also helps you develop your best puns and "dad jokes." Even if expanding the ol' vocabulary isn't your goal with word games, everyone should have a few good puns in their back pockets.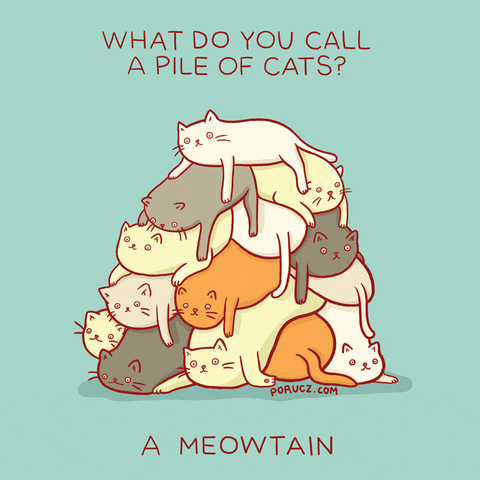 Whatever your motivations, I think that exercising your brain–be it through puzzles, games, advanced calculus–is always a good idea. What are your favorite brain games to play? Be sure to chime in and let me know. I'll just be in a corner somewhere trying to figure out the best glue for the stickers on my Rubik's Cube.