I have largely avoided the debate about whether or not the new decade begins on January 1, 2020 or January 1, 2021. At least one teacher I had when I was a kid was adamant that a new decade began on a year ending in 1, so I usually went by her logic. However, unlike many other subjects, I have no strong opinions about this issue, partially owing to the fact that I'm not much of a math surgeon and most of what I say having to do with numbers should probably be reviewed by an outside source.
For the sake of this entry, however, I'm going to say that we are ending the current decade on December 31, 2019, and that we probably don't have to worry about any Y2K type of fiasco. Moving forward, moving on…thank goodness.
Why do I say that? Well, the last decade has been interesting. Granted, it had its highlights; everyone liked "Uptown Funk" and you can buy a car from a vending machine nowadays if you're so inclined.
A lot can happen over the course of a decade.
Still, I have to hope that something good will come of the next year and decade. 2020 is an election year, so…yeah, okay. (Skip that one. Let me check my notes.) 2020 is an Olympic year, so I'll be expecting Simone Biles to bring home at least two dozen gold medals–possibly three. (Wouldn't want to put too much pressure on her.) Hopefully the '20s will be prosperous without the ensuing worldwide market collapses and Great Depression that followed the last set of '20s.
2020 is a census year, so maybe we'll get an accurate head count and, in turn, figure out what to do about traffic problems.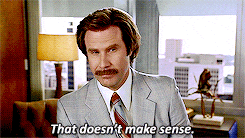 Nah, maybe not. I should apply the wisdom that the last few decades have taught me and keep my expectations reasonable. Happy New Year, everyone! Let's give 2019–and the previous decade–a fond farewell.