A few months ago (or maybe it was years…I'm still a little fuzzy on the whole time and space thing these days), I bought a few yards of material to begin sewing some masks. I quickly discovered that I had two problems to navigate–the last time I had used a sewing machine was when I was nine years old, and the machine I would use to make said masks had more than a few issues that, unbelievably, I wasn't causing.
Since I am notoriously stubborn when it comes to learning new things, though, I went ahead and bought way too many yards of a print that I would feel comfortable wearing in public and insisted on learning how to make masks.
I cut fabric, I threaded the machine. I put the pedal to the metal and listened as the machine would lurch, then stop, then lurch again as I would forget to do something while I was untangling a mess, like putting my foot down.
I didn't know how important "foot" would prove to be in this whole twisted tale of trying to do my part. However, when you use a sewing machine, you must lower the presser foot before you start feeding the fabric through, unless you just love trying to work your way down a knotted mess of thread to figure out how to undo what you just undid, or…yeah.
Additionally, you must have good control of the foot pedal as you work, unless your idea of a finished product involves threading needles through the delicate flesh in your hands. (No, the blood stains don't give your mask "character.")
In another ironic twist to the story, a few weeks after I had completed enough masks to keep several in my personal rotation (I had to block off significant chunks of time in the beginning to figure out what I was doing, obviously), I took a stroll down to the mailbox in my flip-flops after a rain shower. As I walked back into my garage, the rain plus my stellar sense of coordination plus the slick spot that every concrete floor has added up to a slip-and-slide ride resulting in my ending up on the ground with a lump on top of my foot. A very bruised lump.
The darkest part of the bruise eventually settled in to the shape of a sea turtle.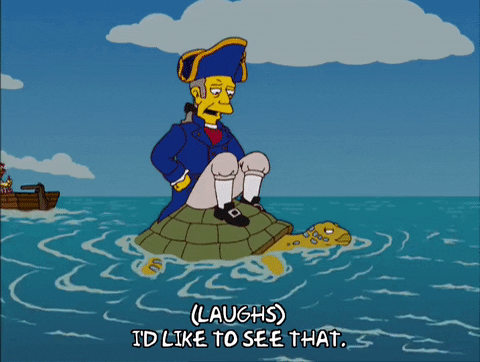 I suppose I could have used one of my unwearable early mask creations as a makeshift ice pack. Oh, well. My next home project might have something to do with the first aid kit. We'll see.