I've seen "Sling Blade" at least 147 times. I can say that I wholeheartedly agree with one statement by Karl Childers.
"Coffee kindly makes me nervous when I drink it."
Surprised?
You shouldn't be. After all, in my "About Me" section on this very blog, I have described that I generally tend to take my coffee in the decaf flavor. I had a doctor once tell me that I should cut back on the caffeinated variety to control things like heartburn and…well, nervousness. Mmmhmm.
I LOVE coffee, though. I love the taste, the smell, and the warmth of a good cup o' joe.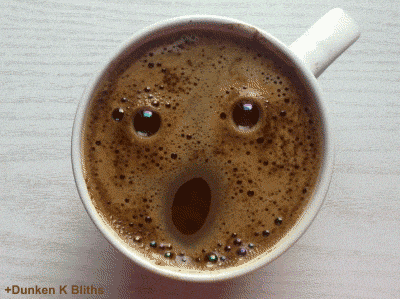 So, I save the caffeinated type for things like weekends. You know, when I have time to be nervous and suffer from heartburn.
I'm going to need a BIG cup, though, if I'm going to figure out all the bells, whistles, and doohickeys on my new camera. I'll also need to stay awake to read the entire manual.
I tried to flip through the manual on a Friday evening when it wouldn't have been a good idea to have a cup of coffee. Why? Because…sleep. Caffeinated coffee is generally a morning delicacy for obvious reasons. So, I spent a Friday evening lethargically pressing buttons and leafing through the instructions only to give up and decide that the task was better suited for a Saturday morning fueled by my good friends at Folgers…and Green Mountain…and Starbucks.
Even with their help, though, I think I'll be better qualified to fly a mission to Mars than ever figuring out all of the buttons on the camera. I'm beginning to think that some of them are just there to create the illusion of superiority to other models.
Perhaps it's premature to feel that way about it, seeing as how I had ten years with my previous camera in which to learn about all of its functions.
Of course, it could also be a sign that it's time for me to learn how to paint. I've heard things about some guy who teaches by video…