I've had some time on my hands lately; therefore, I have overthought.
Oh, who am I kidding? I would have overthought of this eventually, regardless of whether or not social gatherings were taking place…largely due to the fact that I didn't take part in tons of social activities in the first place. Throw in a few germs of ANY KIND during your run-of-the-mill cold and flu season and I was going to avoid the plague like, well, the PLAGUE, finding my own socially-distant activities to pass the time.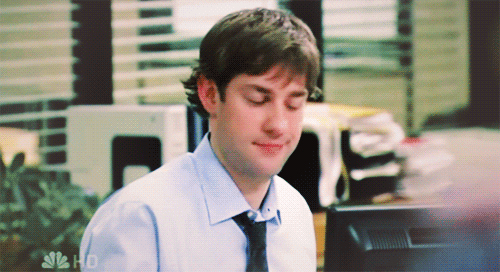 So, in the course of my regularly-scheduled overthinking, I came upon something that has been mildly annoying to me for years–but fun for lots of other people, apparently–and decided to analyze it until it wasn't fun anymore. (That's how it works. I don't make the rules. Sorry.)
I have always liked cats. I was around cats in my home until an unfortunate allergy that surfaced in college left me in tears (and hives) every time I found myself within a mile of a cat.
While I can't help but think that some of them are out to get me (knowing that their dander and my weakness for their cute little faces are my kryptonite), I know they aren't devoid of intelligence. They're very smart creatures, in fact, even if they choose not to listen to people most of the time.
Which…brings me to my current overthought:
Hooman.
Somewhere along the way, someone else on the planet who thought cats were as cute as I do began to create memes about them. For some reason that I can't quite determine, the word "hooman" began to emerge as part of the central tenet of cat vocabulary/language theory. It's a theory that contends that if cats could speak, they would speak in terms…like that.
And it bugs me.
I've finally figured out why.
Sure, I'll explain!
One would assume that if a cat picked up the English language, they would do so by listening primarily to their owners, right? Okay, then. How many times a day–in normal conversation–do you refer to another person as a "human"? You're more likely to call them by name, or perhaps refer to "people" or "a person." You might even say "you" relatively frequently. But I can't think of the last time I called the person sitting next to me "human" as a way of getting their attention. Therefore, they would be far more likely to pick up on the other terms before anything would have the opportunity to morph itself into "hooman" form.
I know we're living in a meme land where we assume cats can speak, but cats, in general, would probably say "meow" anyway. Why? Well, it appears to be easy for them, and it's part of what makes a cat a cat. Plus, they're stubborn. They'll revert to what they know. "Meow" is familiar, and it's succeeded in keeping cats fed and warm for many years now.
As for the other grammatical errors that generally appear as part of these memes, sure, not every person speaks in grammatically-accurate language all the time. However, I'm doubtful that cats listen exclusively to conversations that mangle subject-verb agreements. Remember, they're putting this language together based on what they hear, and conversations not directed towards the cat will likely be taking place in their presence. And, finally…
Well, I didn't quite think this far ahead. So…yeah. Overthought complete-ish.
I don't know about you, but based on my observations of cats, they would probably place themselves more in a "cat"egory of perceived intellectual superiority above all other creatures, including their "hoomans."
That is, until they fall off a ledge or something during a cat nap.