It's long been a dream of mine (since I first heard this was a thing about five whole years ago) to go to Austin, Texas to compete in and win the O. Henry Pun-Off.
Obviously, I won't be going this year as I didn't take a good look at the dates until the time was u-pun and ultimately past us (heh), but it got me to thinking…
How does one efficiently prepare for such a contest?
In my possibly unpopular o-pun-ion (ha), it wouldn't be easy.
Why, you ask (besides the obvious–that you'd need to be really good with puns)?
Well…I'll make a list.
1. In order to prepare, you'd probably want to practice with someone. And they'd need to be better than you in order to keep you on your toes, which could potentially lead to a crisis of confidence. That's the part where you start thinking, "Gee. If they're so good, why don't they compete instead of me? Why are they helping? Should I be encouraging them to take my spot? Or was that the strategy all along? Yeah, that's it. Very sneaky, o worthy adversary."
2. I'm not sure if I have a second item to add to this list. Technically, this means I don't have much of a list and I should have just written a couple of paragraphs. Darn. Now I have to come up with a third item to make this a real list. I don't even have a good pun to add, meaning that I probably shouldn't even be thinking about doing this contest in the first place. (See also: Item No. 1 on this "list.")
3. Oh…wait. Maybe I do have something to say. If you practice with someone, you might also want to involve a third party to judge each pun's worthiness in the practice sessions. Still, if they're able to identify them that easily, they could also be better at this than you are, once again beginning that self-confidence spiral.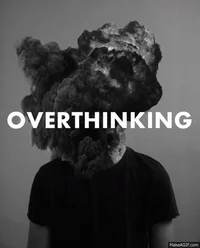 It's a pun-ishing prospect, isn't it?!?