This is the first installment in what I hope will be a (semi) regular series investigating oddly-written and/or executed plot points in familiar movies.
The first movie is brought to you by a weekend channel-surfing binge and the best in popular entertainment that 1986 had to offer–a sequel to a wildly popular movie that has become interwoven into the fabric of pop culture history.
Sequels are tricky. Few end up reaching the heights of the parent film that spawned their existence in the first place. Studios–often seeing the success of a particular movie–naturally hope that they might strike gold and end up with an entire franchise out of a particular set of characters and stories. More often than not, though, the result is the dreaded "Sophomore Slump."
With that in mind, I still found myself rather enthusiastically watching The Karate Kid Part II, thinking that nostalgia might win me over for an afternoon.
What did I end up doing, though? I did what I always do when I've seen a movie a million times. I quoted it along with the characters, then I picked it apart. Mercilessly.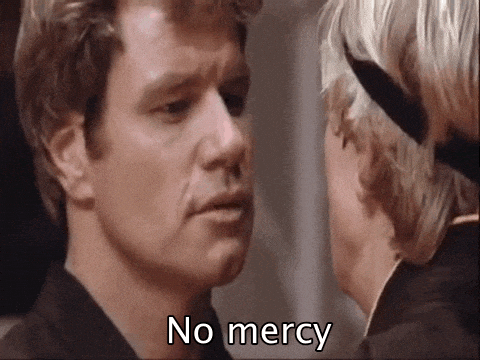 SPOILER ALERT: If you've never seen the movie (I mean, seriously…where have you been for the last three decades?) and you're worried about finding out an important (ha) plot point that will ruin your future viewing experience, just stop here and visit my Etsy shop. (Visit anyway, because I could use the business. Please and thank you.)
If you're ready to pick apart a few things, by all means, keep reading. I'm really only going to focus on one scene. I just couldn't let this one go, even though I've watched the movie a gazillion times and didn't think too much about it until…well, until I thought about it.
I'll be talking about the storm scene.
Most of the village has taken refuge in a shelter to wait out what I can only assume is a typhoon, given Okinawa's location. As the villagers are running for cover, the viewers watch as a small girl perched atop a ladder is ringing a bell to alert everyone to the impending danger.
Why I never thought about this, I don't know, but my immediate reaction during my most recent viewing was, Why isn't an adult doing this job?
Meanwhile, everyone piles into the shelter, and within a short time frame, the bell stops tolling.
My next thought?
Wait. Uhh…something's not right here.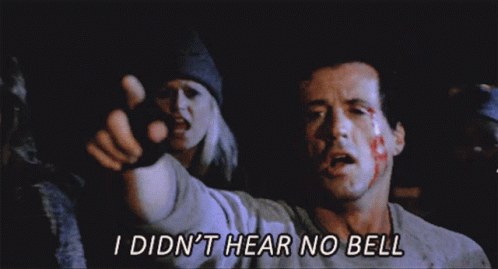 The girl? Nowhere to be seen. Not in the shelter, not ringing the bell, not running through the rain to get to safety. Of course, this does set up the hero scene to come, but no one in the shelter appears to be frantically searching for this child. No one in this small village really seems to be thinking, Hmmm. Wasn't someone ringing the bell earlier? Where did she go?
Only after Sato's house collapses (which leads to a Miyagi karate chop of monumental proportions–another plot point to explore at another time) do we find out that the girl is STILL AT THE TOP OF THE LADDER SCREAMING FOR ASSISTANCE. I guess we couldn't hear her screaming earlier because of, you know, the RAGING STORM.
Daniel saves the day–even using his belt to fend off a renegade power line–to rescue the girl who has been hanging on for dear life through the wind and rain.
When they return to the shelter, only then do we see someone take the crying child into their arms to comfort her.
I'm no filmmaker, but I would think someone might have mentioned this set of details during the editing process.
I'll admit, the movie is a guilty pleasure that did well at the box office back in the day. I will probably watch it again, but I just couldn't help myself this time when it came to documenting my findings.
If you have any suggestions for future ultra-picky plot point reviews, please feel free to leave me a comment. I'm sure I'll find another one on my own during my next channel-surfing expedition.