Cliche Alert!
Things aren't always as they seem.
You knew that, though…right?
Several years ago, I was visiting a friend and noticed an odd contraption in the middle of the room with the Apple logo on it. My mind started spinning with all the possible newfangled inventions that Steve Jobs and his team of geniuses could have come up with that I didn't know about yet, so I pointed at the object and asked about it.
"Hey–what is that thing right there? Something new from Apple?"
"That? No, that's my humidifier. I just put the sticker on it."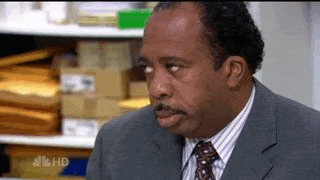 Of course, how was I really supposed to know unless I asked? I'm not usually hip to all the latest technology and lingo and such. I'm not on fleeks with all that and a bag of chips.
I was recently in a situation where I decided it was best to just trust that something I was seeing was a bit…off.
Elevators make me nervous. I was stuck in one once for about ten minutes when I was ten years old, and a little incident in which about a baker's dozen of my colleagues were stuck between floors on one in the not-so-distant past hasn't helped ease my concerns. If I have a choice, I'd prefer the stairs…or an escalator.
Anyway, I found myself in a building I've only visited a handful of times, and I've always taken the elevator. However, once I walked through the lobby doors, I noticed that one of the elevators was staying put with the doors open…and was apparently under repair. The interior of the elevator is filled with mirrors, and most of them were covered as though they were being replaced.
The situation screamed, "FIND THE STAIRS."
I asked a lady that I saw in the lobby to help me find the stairwell…because I didn't trust the elevators. I pointed at the one in question as I spoke to her and she said, "Oh, that doesn't look good. Let's see if we can find the stairs. Where are you going? The top floor? Ooh…hmmm."
Error Number One: I didn't ask enough questions about the key card she had to swipe in order to open the stairwell in the first place.
"Umm…when I get to the top, will I be able to get through the other door?"
"Oh, I think so. I think this is just designed to keep people out but not lock them in."
"O…kay."
I was huffing and puffing my way up the stairs when I had a little flashback to a summer internship during the ol' college days. I have always preferred getting to work early, and I was true to form on the morning in question. Interns are typically given what they need and not much else, so I only had one key–the one that accessed the back stairwell. I soon found myself in a stairwell limbo because I wasn't able to open any other doors. (I'm glad someone was actually there and heard me knocking frantically on one of the doors.)
Error Number Two: I thought I was in better physical shape than I am. Had I known that I would have to climb all the way back down the stairs because–surprise–I actually couldn't get through the upstairs door, I would have just taken my chances with the elevator in the first place. The whole time I was headed back downstairs, I kept praying that I could get back through the original door. Otherwise, I was going to have a problem on my hands.
When I finally made my way back to the lobby, I was able to get back through the door (thank goodness), and I took my chances with the elevator.
I'm happy to report that the problem with the elevator wasn't as terrible as it appeared. My calves, on the other hand, are now feeling the results of my stellar intuition.
Speaking of things not appearing as they seem, sometimes things are exactly as they appear. (Why, yes, I do have some new photography to share! How did you guess? And, no, I haven't doctored or otherwise overly edited these photographs. What you see is what I saw…unless it's in black and white. I did shoot a few in black and white.)
I took a little Spring Break adventure to visit some parks I hadn't been to before, and here are just a few photographs. Look for some of them to appear in my Etsy shop soon!
The first ones are from Elephant Rocks State Park in Missouri. I really enjoyed the trail and the scenery. If you haven't heard of it, you can find more information here.
Another stop…Big Spring, also in Missouri. Although it was cloudy and cool the day I visited, the views were quite impressive. You can find more information about this location here.
So…there are a few photographs for you to look at that are accurate at first glance. I'm going to go rest my calves now. I hope you enjoy the photos.