Let me preface this entry with an announcement: I broke the internet yesterday. I didn't mean to, but WordPress gave me the dreaded "white screen of death" while I was running updates, and I had to use my resourcefulness to navigate through tutorials and whatnot to figure out how to un-break the internet. Long story short, if you're reading this, I guess I fixed it.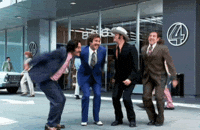 So…if you really are reading this, let's talk NEOWISE. The photographer in me was desperate to get out and take some photos of this once-in-6,800-years comet that was just discovered back in March when the rest of the planet was justifiably concerned with things happening on the ground. It's July now, and the comet came into view this month. I thought it was time for a field trip.
I decided to try to get my photos during the evening twilight. Earlier in the month, it was visible in the pre-dawn hours, but morning isn't my finest hour. Evening was a better choice if I wanted to get a good shot. I knew it was likely that I wouldn't be able to see it from my house due to the city lights, which prompted me to drive towards the farm fields away from town.
I'm from the Delta, but I still managed to underestimate the most formidable summertime force that descends upon the flatlands as the evening darkness falls–the mosquito swarm.
I pulled off the road and tried to adjust my camera settings for some (hopefully) good shots so that I could just hop out of the car, put the camera on the tripod, and use the remote shutter release to snap away once NEOWISE was in view, thus limiting my mosquito exposure.
Good plan, right?
WRONG. I was out of the car for two whole seconds before the swarm found me. My grand plan went out the window as the mosquitoes invaded my car, my ears, my arms, my legs…everything. I scrambled and danced as I secured the camera on the tripod.
Focus? I didn't care about that anymore. I could see the comet, so I could at least claim having seen it. However, I really wanted a good photo. Yeah…wasn't happening this time. I snapped four pictures before I drove away with the windows down in an attempt to rid my vehicle of the bloodthirsty little beasts. The only shot that came close to looking okay-ish was this one:
The following night, owing to the fact that it was higher in the sky than I expected it to be, I thought I'd try to step outside my front door and see if I could see it. The mosquitoes in my neighborhood are not nearly as bad as they are near the rice fields. I couldn't see it, but I thought that I might catch it by taking a few long-exposure shots with the camera. I was marginally more successful in that outing, even catching a passing airplane (or satellite, or possibly UFO) in one photo.
The mosquito bites I earned outside of my front door were limited, although I still have plenty of them to scratch from my field trip. Not the smartest move, but I suppose the bites will serve as a reminder not to try that again when NEOWISE returns sometime around the year 8820.