I love to dance. Whether I'm any good at it or not–and I'm probably not–I'm going to get down with my bad self on the dance floor when the opportunity arises. (Honestly, the whole world is a dance floor as far as I'm concerned. The music might even exist only in my head. If that's wrong, I don't wanna be right.)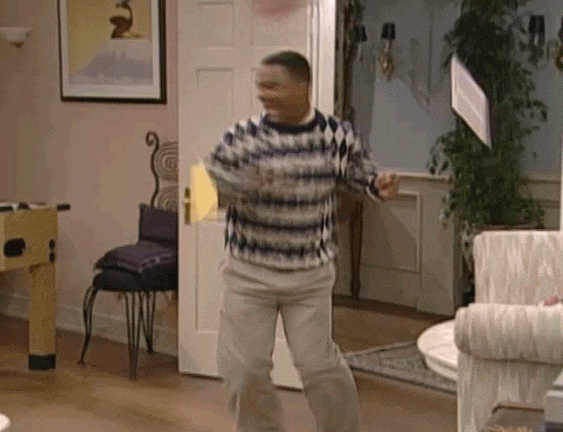 Shoes are part of the equation. If the shoes aren't comfortable, I usually end up kicking them off and dealing with the hazards of being barefoot rather than enduring ill-fitting footwear.
I learned a lesson once about taking the time to make careful decisions about footwear. I'll preface the story by saying I was in college, I was in a hurry, and I made a snap decision in the process.
[embedyt] http://www.youtube.com/watch?v=QVsFAUtr7NY[/embedyt]
(Much quicker than that snap decision.)
To make a long story shorter, I wanted a pair of shoes to go with a new skirt. I was out of town for the weekend and trying to get back home by a certain time. I started running out of time, but, by golly, I really wanted a new pair of shoes. So, I went into a shoe store and noticed a really cute pair of open-toe-something-or-others (I don't know fashion too well…I just know what I like).
I picked up one of the shoes in the box–a left shoe. No problem, I thought, and I slipped off my left shoe to try on the new left shoe. Instead of taking out the other shoe to try it on, I figured that if the left foot fit, the other one would be fine. I made a quick hobble up and down the aisle wearing the new shoe on my left foot and my old shoe on the right one.
Fits just fine, I thought. I put my other shoe back on, threw the new one back in its box, and rushed to check out. Two shoes in the box, an exchange of money, and I was back in my car headed home.
A few hours later, I wanted to try on the entire ensemble I had purchased. I reached in the box to put on my new shoes. The left shoe was the one I picked up first.
Then, I picked up another left shoe.
That's when I finally started thinking.
Hold on a second. I'm holding two left shoes and I don't have any more shoes in the box. I'm not a math major, but something doesn't add up here…
My next thought was pure vanity.
How stupid am I going to look going back to the store to exchange two left shoes? What are they gonna do? Give me two rights to make up for the wrongs while they're laughing?
I'd bought the shoes in a chain store, so I took my two left feet and my receipt to the customer service desk at my hometown location.
Yes, they looked at me like I was crazy.
The bigger problem was that those shoes were out of stock locally, which left me with the option of getting my money back…or being stubborn and trying to make both left shoes fit.
I opted for the money.
After all, who wants to dance with two left feet?