I said this would be Part Three-ish, but I tried to explain how terrible my math skills are in a previous post. So, I went with a classic…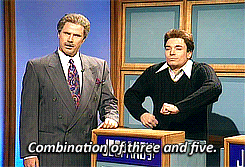 Anyway, I ended yesterday's story by reaching my vacation destination–Vero Beach, Florida. As I wrote two-ish/threeve days ago, my goal was to see new places on my way to a state I have visited many times. Since I've seen Florida many, many times, I wasn't as terribly disappointed by the weather as I might have been if I'd never seen the ocean. (It rained. Quite a bit. However, I've been in the Sunshine State as hurricanes and tropical storms have churned off the coast, so the rain wasn't as difficult to deal with as it could have been.)
Plus…stormy weather actually makes for some pretty good photography opportunities.
The weather wasn't bad all the time, though, and I was able to join my friend for plenty of outdoor dining opportunities overlooking the water. I also took a few walks along the beach. The water was much too cold for my taste, but the scenery was just fine.
Have I mentioned that I was still arguing with the navigation system in the car? I'm telling you, it wasn't therapeutic in the least to try to talk sense into that thing. Vero Beach covers a lot of territory. A1A felt a lot like a Flintstones cartoon at times…you know, where Fred is operating his highly inconvenient Model Foot SUV and the houses in the background start repeating themselves. Well, not only were the houses repeating themselves, but Miss Navigator was getting really good at telling me to "make a U-turn at the next intersection." I finally just decided that I'd make things easier on myself. If I wanted to go to the ocean, I'd pull up my compass app on my phone and head east. When I hit water…bingo! DESTINATION. Take that, Ferdinand Magellan!
I spent the better part of the three days I was there driving around, exploring, walking on the beach, eating seafood (fish tacos…shrimp tacos…fish tacos), and, of course, feeding my photography addiction.
After a few days in Vero Beach enjoying a visit with a dear friend and doing vacation-y stuff, it was time to make the trek back home. I had opted for the more direct route driving back, meaning that I would have to deal with–cue the ominous music–the turnpike.
Driving home is another story for another day…or two-ish…
(Okay, so I said I'd be breaking this adventure into three-ish parts. I've also said–numerous times–that math isn't my strong suit, so you'll have to wait for Part Foursomethingorother for the quasi-exciting conclusion.)
*Once again, if you would like a print of the Vero Beach Sea Oats, the link to purchase is below:
https://www.etsy.com/listing/526304756/beach-photography-color-photography?ref=shop_home_active_1